Canon Unveil GPS Equipped PowerShot SX230 HS
Date: Wednesday, February 09 @ 21:05:24 UTC
Topic: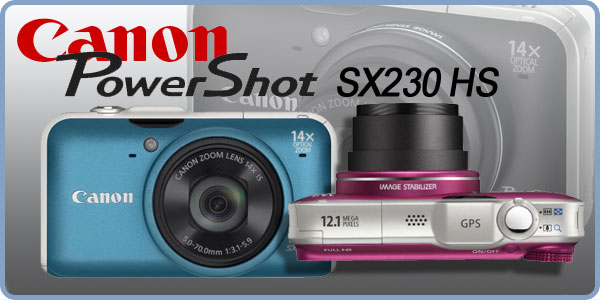 GPS is the latest must have feature gaining traction in the consumer camera market and news that Canon have decided to play suggests we will be seeing a great many more.

Canon's entry into the GPS clique is the PowerShot SX230 HS, a 14x mega-zoom compact that comes with optical image stabilisation, a 12.1 MP CMOS sensor and Full HD (1920x1080p/24fps) video with stereo sound. The HS stands for 'High Sensitivity' which promises to reduce image 'noise' and increase dynamic range.

The zoom offers a useful 28mm wide angle and a 392mm zoom whilst the GPS feature records date, time and location of each snap. A 7.5cm, 460k-dot 16:9 LCD at the rear provides the image framing and picture playback.

The GPS can also act as a data logger and record the full journey rather than just locations where photographs are taken. Supplied software allows for the log files to be viewed using Google Maps or Google Earth.

Pricing has yet to be announced but both the SX230 and the SX220 (the non-GPS variant) will be available mid-March 2011.

Click here to read more...

Click here to discuss...