A14 SPECS Rollout as Police admit Speedcams cause Accidents
Date: Thursday, November 11 @ 10:59:58 UTC
Topic: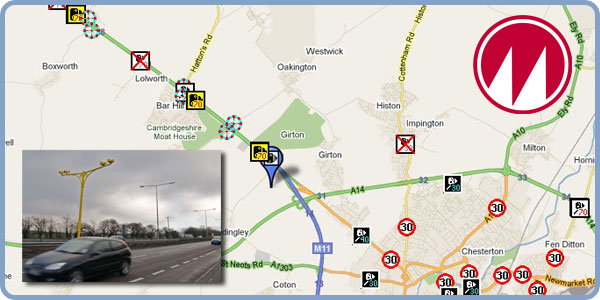 Accompanying news that the number of average speed cameras on the A14 in Cambridgeshire is set to increase was a comment that fixed speed cameras cause accidents.

This will perhaps come as little surprise to drivers but it is a suprising admission to come from an Cambridgeshire and Peterborough's Road Safety Camera Unit.

The Cambridge News reports that the existing 17-mile stretch of average speed cameras on the A14w ill be extended with a further 6-mile section between Girton and junction 34. The project will go out to tender in early 2011.

Inspector Clinton Hale said: "Average speed cameras are better than fixed because they give the motorist plenty of warning. With fixed cameras they often come to an abrupt slow down which can cause accidents."

Click here to read more...

Click here to discuss...