Sygic and Navcities Partner for North African Nav Mapping
Date: Thursday, November 11 @ 10:16:08 UTC
Topic: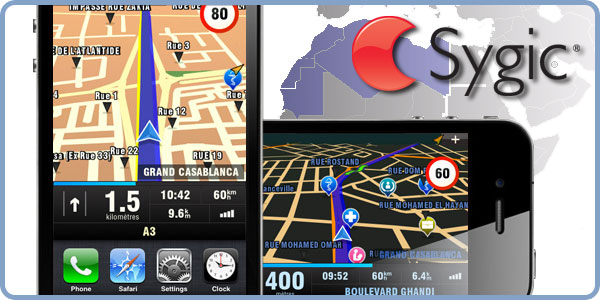 Sygic and Navcities have partnered to bring the first navigation application to iPhone users in North Africa.

Sygic's Mobile Maps application with map content covering the Kingdom of Morocco, Tunisia and Algeria is now available in the iTunes App Store.

Covering 84 cities in Morocco, 22 in Tunisia and 12 in Algeria plus the inter city road networks, Mobile Maps also includes the full range of features you would expect including turn by turn navigation in 20 languages including Arabic, lane assistant, speed limit data and extensive POI data.

Sygic Mobile Maps Maghreb is priced at £52.99 here. For more information visit www.sygic.com.

Click here to read more...

Click here to discuss...