The PocketGPSWorld.com International Speed Camera Database Has Just Been Updated
Date: Wednesday, August 19 @ 12:35:06 UTC
Topic: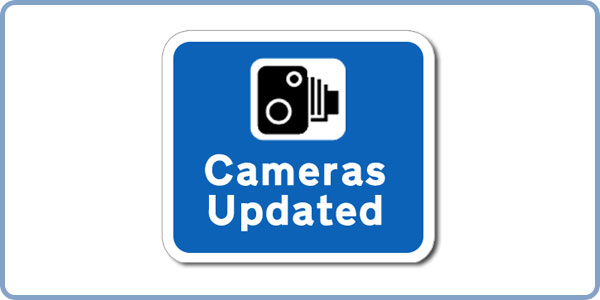 Version 7.083 - 19 AUG 09

This release sees 20 static and mobile speed cameras added/removed/modified across the various speed camera databases. Please keep submitting all sightings of mobile speed cameras so we can keep our database up to date with active sites. Apparently-inactive sites are regularly removed from the database (note that these do not get included in the total above).

Please click here for the full breakdown of country, speed camera type and number. All members submitting qualifying reports of static/mobile speed cameras will be credited with lifetime memberships by 17:00 20 Aug 09.

The Garmin GPSR database (for older devices) is currently 7.081 (05 Aug 09)



Dont forget our RSS feed which is updated every time we release the speed camera database. Simply right click on the RSS image and select copy shortcut, then post the link into your favourite RSS reader.

The speed camera submission page and download page can be found by clicking here. You can submit new speed cameras in one of two ways - either an OV2 file created by POICapture or individual camera locations.

A beginner's guide to the speed camera database can be found here, and some installation instructions for most units can be found here.

Please watch for further announcements on the homepage or sign up to our weekly newsletter alerts which carry full details of future speed camera database releases. The newsletter signup box is located on the top left of all site pages. Your privacy is important to us, we do not sell on your email details.